Blogs - Humans of Dialogues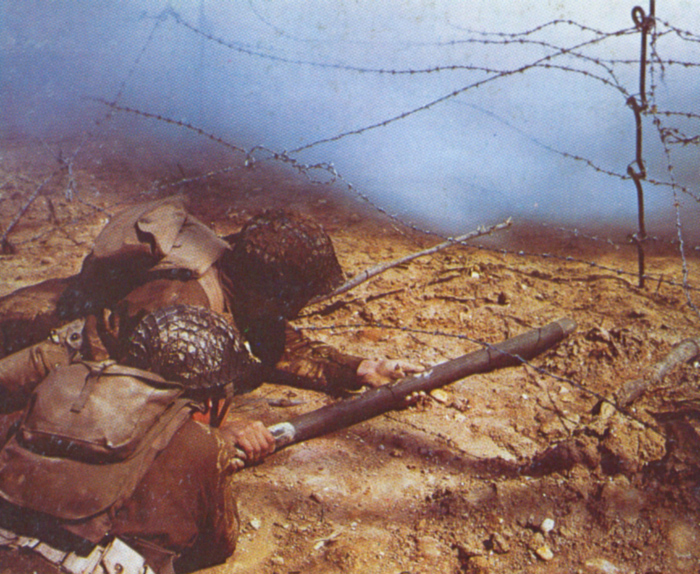 Zab: The Bangalore Torpedo was 50 feet long and packed with 85 pounds of TNT, and you assembled it along the way - by hand. I'd love to meet the asshole. Bangalore Torpedo Chilli Pepper Plant . At West Dean chilli fiesta I had the pleasure of meeting with Kelly and Paul the husband and. BDL bags $mn order for export of Light Weight Torpedoes Bangalore Torpedo: The city's invention that changed the course of World.
Anti-submarine torpedo Varunastra inducted in navy
This film provides examples of: Civilian women are shown killing on several occasions; the Sicilian peasants who scythe a wounded German soldier, the Resistance woman cutting throats in the madhouse, and the Belgian innkeeper who shoots dead a German infiltrator.
All Germans Are Nazis: One of the soldiers who is pretty much the Axis counterpart to Griff in Schroeder's squad in Tunisia expressed distaste towards Hitler. Schroeder shoots him dead after he refuses to fight. Horst Wessel was a pimp, who supplied Hitler with baby faces like you! Arson, Murder, and Jaywalking: The unit receives a ton of medals for their thwarting of an ambush and killing a platoon of Germans, but not a word of praise for their delivering a baby just after that battle.
Robert Carradine's character Zab is based on Fuller. Based on a True Story: The opening credits are "This is fictional life based on factual death. The squad saves Schroeder, but Zab realizes that so many others had died during the whole damn mess. Whatever humor pops up in the film is countered by the macabre horror of war happening at the same time. Topped by the sequence where Sarge's unit is tasked with taking out a heavily-fortified German base Our heroes work quietly enough into the building, but get caught in a big gunfight in the cafeteria.
The mental patients save one are too engrossed with their meals to notice all the Germans and Americans dying around them. Blood Is Squicker in Water: The D-Day sequence ends with blood washing up on the beach. Near the end of the film, Griff discovers a furnace full of burnt human remains at Falkenau concentration camps. While hesitant to shoot people at the beginning of the film, upon discovering a live German soldier hiding in another oven, Griff shoots the German dead, and then shoot his corpse repeatedly until he runs out of ammo.
Sarge investigates, and upon discovering the situation immediately gives Griff more ammo to continue shooting. Child Soldier deleted scene: A sniper who killed one of the squad turns out to be a member of the Hitler Youth. Everyone votes to shoot the kid, so the Sarge challenges each man individually to do so.
Chilli Pepper Heaven:: September
When they refuse, the Sarge is shown spanking the kid until he stops shouting "Heil Hitler! Creator Cameo deleted scene: Sam Fuller plays a war correspondent. A major theme of the movie is the difference between killing and murder. Schroeder, the German sergeant who keeps popping up on the opposite side of the battlefield from our heroes.
He's the German that Sarge stabs on the eve of Germany's surrender. Friend to All Children: Go Among Mad People: The Resistance woman pretends to be insane so she can move among the German soldiers cutting their throats.
Subverted by the one asylum resident who picks up a submachine gun and joins the battle, declaring himself sane in the process. Home Guard deleted scene: The Squad find themselves confronted by Volksturm armed with pitchforks and pictures of Adolf Hitler. It looks like a massacre is about to take place, but they quickly surrender when the Sarge fires his gun over their heads.
The conversation about killing others between Sarge and Griff are mirrored by a similar conversation between The German Sergeant and his soldier. However, the German Sarge shoots his pacifist soldier for being a coward. The squad are told it's bad PR to call down an airstrike on the insane asylum, and Griff says sardonically "Killing sane people is OK? By design, the Bangalore Torpedo is a big pipe bomb. One character has to assemble one of these while being shot at by the Germans.
When he hesitates, Sarge shoots at him to keep him moving. The Bangalore Torpedo was 50 feet long and packed with 85 pounds of TNT, and you assembled it along the way - by hand. I'd love to meet the asshole who invented it!
That failure taught me a lot. The most important learning was that it taught me what not to do. I began studying the craft of writing more carefully and learned from the stories that were close to my heart. I manage to write on a daily basis and in few months my next book is going to be completed and published. My advice to all aspiring writers is to keep at it. You have to edit something at least two to three times to make it beautiful. Akash KJ Bhat is a marketing communications professional with a leading electronics company and is a published writer.
Akash performed to an audience laughing their heart out at an Open Mic event at Dialogues I was born in a small town on the day Neil Armstrong set his foot on the moon. Though many births happened on this historic day, my family went so far as to nickname me 'Apollo'. I had the privilege of spending my early life in Delhi where I was educated at Modern School, as well as at Indian Institute of Technology in engineering.
Since then, working with some of the leading organisations has enriched my knowledge of the professional world we know today and provided me deeper insights into the much desired industry experience.
To this day, my work inspires me to run and vice-versa. Running is both my abiding interest and passion. I participate in a number of marathons, including in the one I established.
BDL bags $14.33-mn order for export of Light Weight Torpedoes
Through runversations, I meet people from diverse backgrounds. Meditating on their perspectives has made me a front runner on the road to success. My purpose in life is to create a legacy, a legacy of giving back to society. As I think and suggest of giving, there is one message I always urge the next generation to believe in: He is one of the chief evangelists of Dialogues, spending every weekend meeting people at Dialogues and also introducing people to Dialogues.
I don't know whether I have a very happening life or numerous interesting incidences just happen to me. I have a lot of stories to tell.
I live alone here in Bangalore, and it's been such an experience. I was in PG before this, and you think that's what it's like to live alone, but it really isn't. Everything's taken care for you in PG. Go on a solo trip at least once in your life. Pay no heed to it. If you want to travel alone, do it. Go to a big place where you might be able to get lost in. And everyone needs to know that. Riddhima Rajkumar is an HR professional whose stint as a campus recruiter provides her numerous interesting stories.
She visits Dialogues every saturday where she sips her morning coffee and indulges in interesting dialogues with herself and people around. When I was growing up I saw all these beautiful, inspiring women all around me, like my mother and my cousins.
I started to wear a hijab in ninth grade. That all changed when I moved to Bangalore to do engineering. I was the only hijabie at college. Slowly, other girls began to approach me. They told me that they wanted to wear hijabs too, but they were scared that they would have to start wearing plain, baggy clothes in the name of modesty. They asked me how I managed to find modest, fashionable clothing.
I began to give them tips. The number of girls increased, and I created an instagram account to help them out instead. A girl came up to me once and told me how she had always worn the plain black burqa for lack of other options, and that made her very shy in public. She was afraid people would perceive her as subdued or even elderly.
It took a toll on her self-confidence. She told me that I should spread my ideas, so I decided to start a blog instead and inspire young women who want to take up the path I have taken but not compromise on their individual expression. You can be graceful and beautiful even when you take up a life of modesty! I have just started to do DIYs, and I do style decodes for movies and revamp them to make them modest. I write articles on lifestyle as well, helping my readers with things like beating procrastination!
I love my life of modesty. It was my own personal choice. I quite like that it is easier for people to focus on my intellect and personality as opposed to my outward appearance. I feel empowered by my choice and the fact that I have the courage to display what I truly believe in openly. Farheen Sabah is a blogger and you can follow her instagram handle kyriasabah and read her blog at kyriasabah. She visited Dialogues during a bloggers meetup and has been endorsing this inspiring space to all creative people.
When I travel, I like to think that I am not exploring the places I go to. Travel is different from tourism. Travel is learning about new types of people, different ways of being. When you travel, you realise how small you are, how limited your own way of seeing is, how broad the scope of culture can be.
Real travel is in the people you meet, the insight from conversations you have. Even observing them can bring about profound insight. The people over there are so warm, so welcoming. This, combined with the wonderful food and topography, makes it truly unforgettable. Travel helps with this, it helps us see multiple stories instead of one, unverified story we have of an entire place and people.
Ankit is a dreamer and he loves traveling, motorcycles, chocolates, classic rock and llamas. When he is not traveling, he ensures to be a part of Dialogues with Travel sessions, held every third Saturday at Dialogues. I live in the Bay area of United States. Bangalore is where I have invested the bulk of my professional years. As I moved from one country to another, I accumulated from the gravels of every land I left behind, a sense of deep gratitude to many cultures of this world.
Living away from home for any individual demands major adjustments that in my view serve as the best learning experiences. My professional journey from Bangalore to Bay area has been one that can be described as nothing less than one walked through good conscience and hard work. The opportunity to build a global team over five countries is a product of these two simple yet uncommon pathways. I express my gratitude to partners from around the world who helped me find my inspiration. My interactions helped me discover that I am inspired by passion, and primarily, my encounters with passionate people keeps me going in the way I do.
I strongly believe that it is this passion that will be more important than ever in the coming years. My advice to youngsters is to value and appreciate humans of all cultures and ethnicities, as false characterisations and prejudices shrinks talent even before it is recognised.
He visited Dialogues to meet his old friends and returned highly appreciative of the concept. I am a hybrid human with my father from India and my mother hailing from the Philippines.
I was born and raised in Oman, where I lived for 16 years and then thanks to my elder brother, I moved to India for my education. You can easily say that I have Indian blood, a Filipino heart and an Omani appetite and a funny accent. I am a passionate dancer and I love dubstep-belly dancing. My taste in music is a little strange- sometimes I like the beat slow, sometimes I like it fast and hence dubstep-belly dancing suits me.
Dance helps me to relax and get rid of the crazy. My goals in life are shaped by my parents' dreams. I want them to be proud of me. I want to give back to them for all the hardships they have undergone to get me to where I am today. My mum's dream is to own a house with a big garden in front of it. The garden should have a big tree with a swing.
I want to get my mum that house of her dreams. She visited Dialogues for a creative writing workshop and promised to be a regular here. I hail from a very small town in Assam where there are very limited job opportunities. There is a mass exodus happening to Indian cities for jobs and I am also a part of such a mass departure.
I first went to Haryana and then to Kerala in search of a job but then I didn't liked it there. Then finally to my good luck, Bangalore happened. I like Bangalore a lot for obvious reasons like good weather and good people.
I miss my family a lot and its kind of sad to not be with my parents. But I send them money so that my parents can buy a mobile phone and my brother can get some pocket money. I love watching cricket. I used to be a good batsman in school. Now I just get to watch cricket on hotstar and I think Virat Kohli will get us the next world cup. Suraj Basu works at Dialogues and enjoys serving people with his smile and good food.
I fell in love with a girl in my college and I wrote an entire book to propose her. I have been blissfully married to that girl for seven years now. In our journey of seven years together, we have undertaken trips to many unexplored territories. I think one is far more blessed if one finds an excellent travel buddy in a life partner.
My wife and I complement each other in our travel journeys. I love driving and she happily and responsibly takes the seat next to me, plays good music and ensures full food supplies. Doing new things inspires me as a person. One experience which transformed me as a person is when I skydived in Robertson, South Africa.
Before the jump, I was very afraid of heights but that jump completely change my perspective. I overcame my biggest fear. Since then I have done lot of adventurous trips to different terrains. Its true that life has so much to offer and we should embrace it with open arms. Sabarish Subramanian works in the business development team in a leading E-commerce company. He visited Dialogues and pleasantly stumbled on the Dialogues of Travel event where he shared multiple travel tales.
I was born in lucknow and was partly brought up in the two historic cities of Calcutta and Lucknow.